Goldilocks US Economy and the Innovation Sector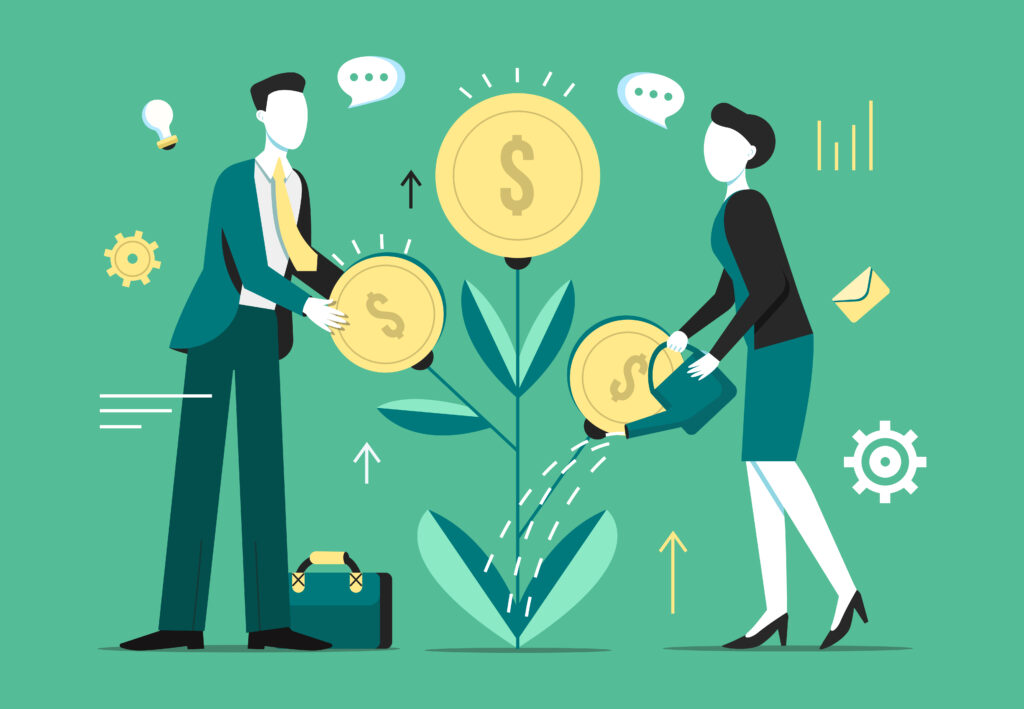 Goldilocks economy in the US – not too hot and not too cold
The US economy is currently in an ideal state with moderate but sustainable 2-3% annual growth, full employment, and low inflation. It is not too hot such that wages, commodity prices and inflation will rise and cause the Fed to raise interest rates. It is not too cold such that unemployment and consumer spending will be an issue. Combining full employment, low interest burden and positive wealth effects from rising asset values, the majority of US households feel "rich" and financially confident to spend liberally.
Unlike many other countries, the US economy is mostly (70%) driven by consumer spending on services/goods and less driven by fixed investment, manufacturing activities, government stimulus or net export. Even though US manufacturing is in contraction, government stimulus is waning, business investment has been low, they only have a small negative impact of our GDP. The recent negative headline news of Brexit and US/China trade war had a substantial negative impact on global fixed investment sentiment, manufacturing and trading activities, but a relatively small impact on consumer spending. Therefore, the US economy continues its steady growth in 2019 while the world braces for a sharp economic slowdown.
US companies and their stocks are doing very well thanks to their global customers
Today's low inflation and low interest rate have created an environment where many US stocks with steady growth are now earning a much higher yield than bonds. This creates upside potential for stocks and partly explains why the US stock market is hitting all-time highs when the rest of the world is struggling with economic slowdown.
Another positive driver for US stocks is that many US companies are growing much faster than US GDP growth as they cater to the world instead of just the US market. The best example is Facebook that has been growing revenue at 40% annual rate in the last 5 years. Today, 90% of Facebook's monthly active users are outside of the US and only 50% of its revenue comes from the US.
The US stock market is characterized by a large number of these large multinational corporations (MNC) like Facebook that sustain their high growth by tapping market opportunities around the world. Below is a sample list of the best known US-based MNCs:
Consumer – Nike, McDonald's, Coke, Disney, Starbucks
Technology – Apple, Amazon, Google, Facebook, Microsoft
Financials – American Express, Visa, Citibank, Blackrock, Goldman Sachs
These companies are large and profitable, and they can afford to invest in productivity tools, innovative business models as well as long-term scientific projects. Together with the venture-back startups, these MNC companies help the US become the most competitive economy in the world.
The innovation sector driving US growth despite challenging demographics
Today's US economic growth is significantly driven by its innovation sector thanks to a vibrant entrepreneurial culture and capacity to innovate in ways that spur growth and opportunities. Many countries talk about encouraging innovative industries but few of them possess US unique set of favorable attributes:
Freedom of speech to enable a robust exchange of opinions, fresh thinking and new business ideas
Culture of risk-taking and social norm that views failure as a tool for learning
Nation of immigrants who have come together from all corners of the globe
Education system that value exploration and outside-the-box thinking over rote learning
Government policies, tax and stock option system that favor entrepreneurship, small businesses and startups
We believe that these characteristics will continue help the US advance in all areas of business and technology (AI, quantum computing, robotics, biotech, VR/AR) and drive our economic growth. Within our lifetime, it is highly likely that transportation/delivery service will be provided by fully autonomous vehicles, robotic assistants will be widely used in homes and factories, medicine/treatment will be personalized based on our genetic code, a fully immersive virtual reality world will exist where people can interact with one another wearing full haptic body suits.
These new technologies and automation will be the key productivity drivers to offset the looming demographic crisis over the next decade as our baby boomer generation enters retirement and our working-age population growth slows. We have confidence that US will not face the same demographic/economic challenges that Europe and Japan are facing today because of our propensity to try new ideas/things and adopt new technologies/business models.
The Bottom Line
We are long term bullish on the US stock market because of its sustainable economic growth fueled by the innovation sector and the high quality multinational companies that are domiciled here.